Home
>
Portfolio
>
T-Mobile Arena Grand Opening
T-Mobile Arena Grand Opening
Apr 6, 2016
Grucci dazzled Las Vegas with a spectacular surprise performance on April 6, 2016.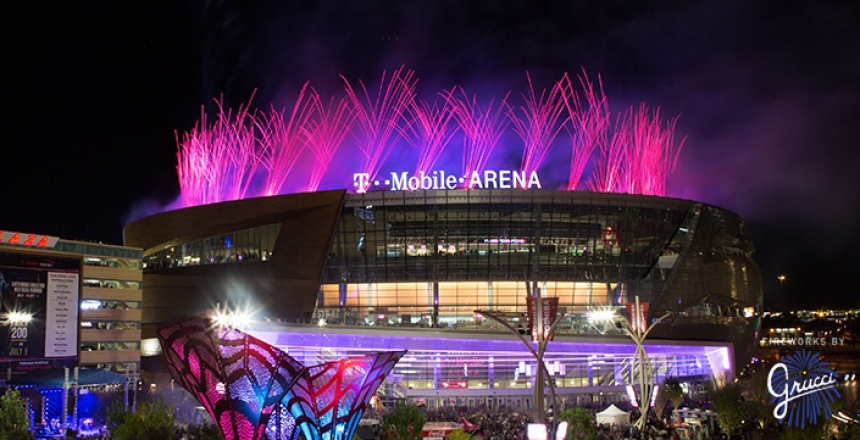 The T-Mobile Arena transformed the world-renowned Las Vegas Strip with its grand opening on April 6, 2016. After nearly two years of construction, the 20,000-seat world-class arena opened its doors in the Entertainment Capital of the World. Featuring an internationally acclaimed band with local roots, The Killers; Las Vegas-born pop artist Shamir; and Mr. Las Vegas himself, Wayne Newton, the sold-out celebration brought the best and brightest to the stage. Capping off the world-class occasion, the guests were treated to a surprise fireworks show by Guinness World Record-Breaking Fireworks by Grucci as they exited the arena onto Toshiba Plaza.
 
Commenting on the best-kept secret pyrotechnics may have ever seen, Fireworks by Grucci CEO Phil Grucci said, "Last night's show was one of the most fun performances we've done to date. Keeping this magical surprise under wraps was hard to do – particularly with our pyrotechnicians working around the clock in preparation for the show– but it went off without a hitch. We are grateful to T-Mobile Arena and its partners for allowing us the opportunity to be among the first performers at this remarkable facility."
 
Choreographed with unparalleled precision between light and sound, the fireworks show dazzled in sync with The Killers' hit track "Mr. Brightside." The pyrotechnics were custom manufactured and designed to replicate the color palette of T-Mobile's magenta and white logo, adding a special touch to the celebration.
 
Fireworks by Grucci sends its gratitude to all of the sponsors who made the grand opening surprise finale possible.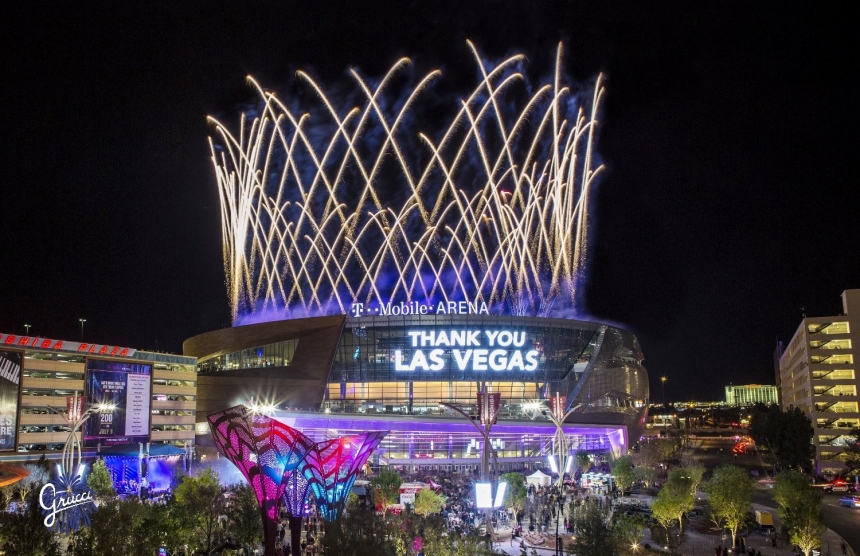 ---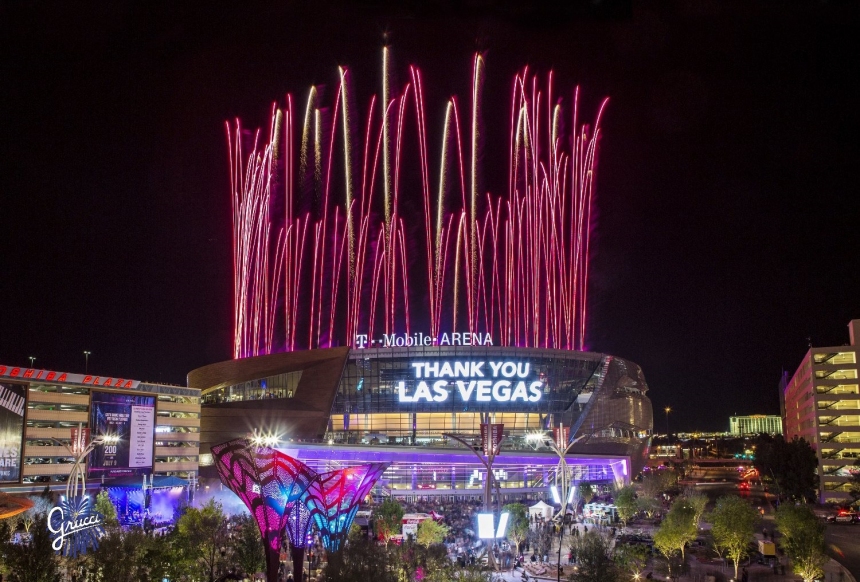 Some Fun Fireworks Facts: 
 
Design & Choreography: Phil Grucci 
Chief Pyrotechnician: Richard Lanzer
Number of days to install: 3 
Number of hours to choreograph: 36
Number of Pyrotechnicians: 7 
Number of man hours to set up: 252
Featured Fireworks: Grucci Grand Illuminations & special effects pyrotechnics