Home
>
Portfolio
>
America's Party - New Years 2014/2015
America's Party - New Years 2014/2015
Jan 1, 2015
The Nation's Largest New Year's Eve Fireworks performance was threatened by wind possibly cancelling the performance. In Las Vegas style and in accordance with this year's America's Party theme "Don't Stop the Party" mother nature allowed the party to go on!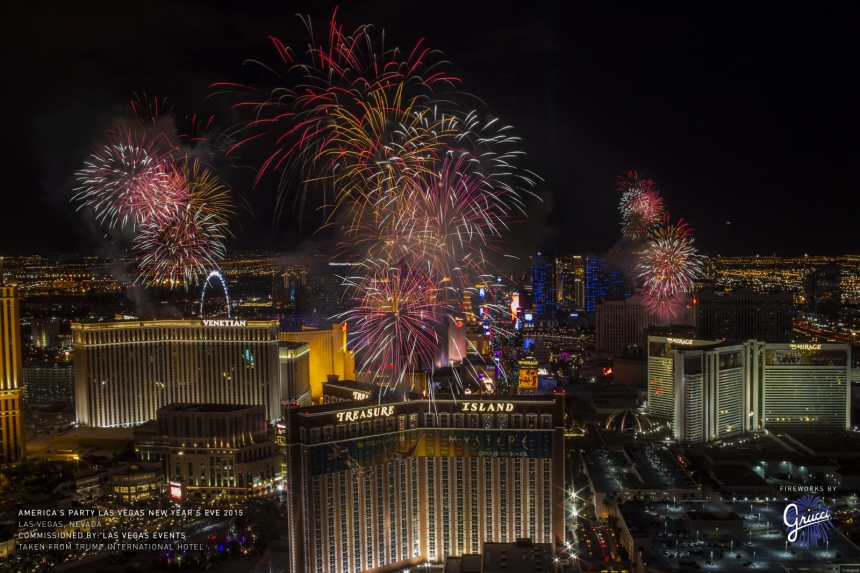 An audience in excess of 340,000 on the famous Las Vegas Strip witnessed a choreographed performance from 7 iconic rooftops of the MGM, Aria, Planet Hollywood, Caesars Palace, The Venetian, Treasure Island and the Stratosphere! The over 160 fireworks per second burst in the Las Vegas skies over the Strip to welcome in 2015.  

The choreographed fireworks performance, produced by Fireworks by Grucci, lasted approximately eight minutes and eight seconds. The music score of Mariah Carey's version of "Auld Lang Syne" started the show, followed by Whitney Houston's iconic take on the "The Star-Spangled Banner." to celebrate our national anthem's 200 birthday.  Grucci's 2015 fireworks show, themed "Don't Stop the Party," continued to the tunes "Girl on Fire" by Alicia Keys, "Counting Stars" by One Republic, "Burn" by Ellie Goulding and conclude with "Don't Stop the Party" by Pitbull and an encore, "Viva" by Bond.

 "I am very pleased with the results of the performance and always look forward to the energy on the strip delivered by America's Party. I view Las Vegas as my second home and we love the honor to perform on the nation's largest New Year's Eve stage, The Las Vegas Strip!" Phil Grucci, President and Creative Director of Fireworks by Grucci said.
---
---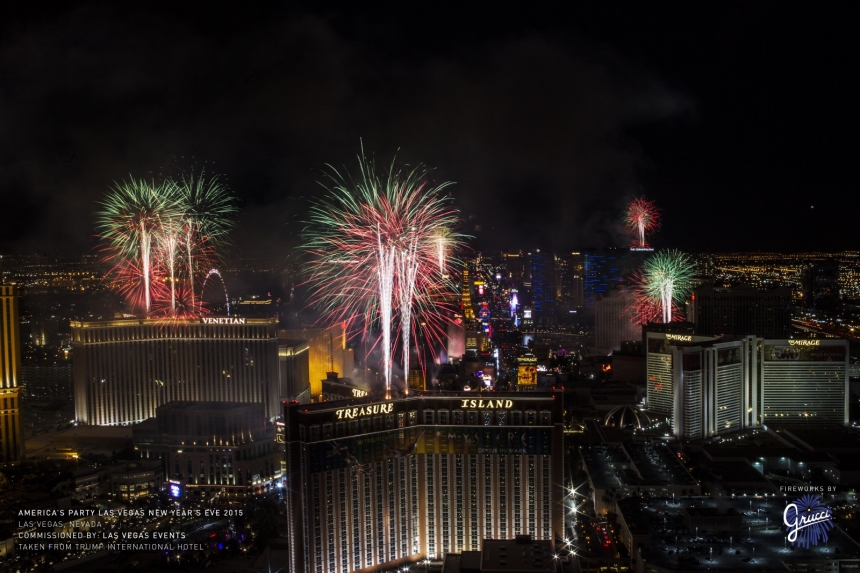 ---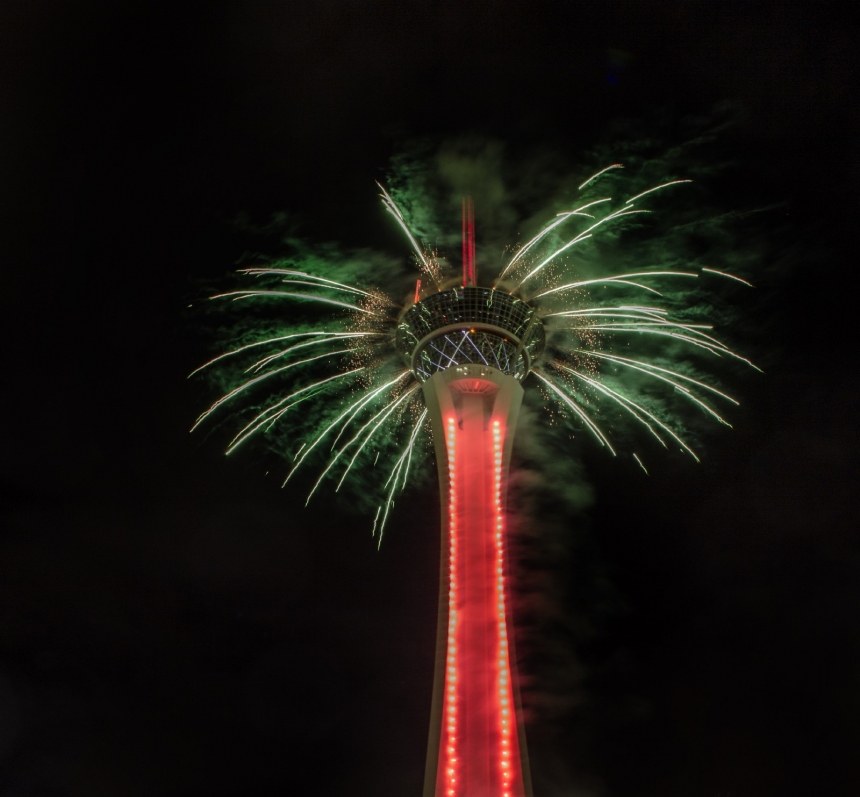 ---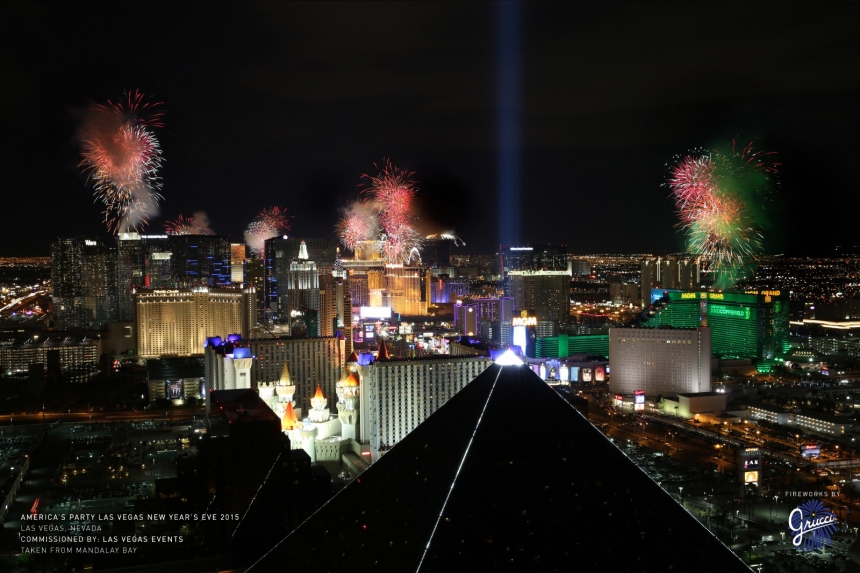 ---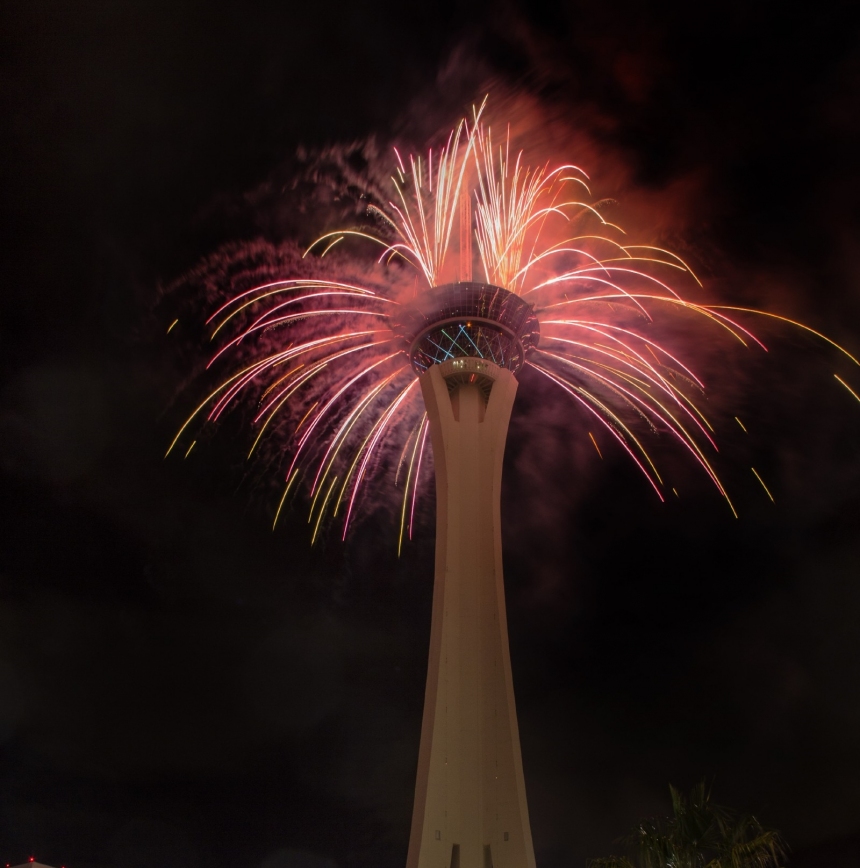 ---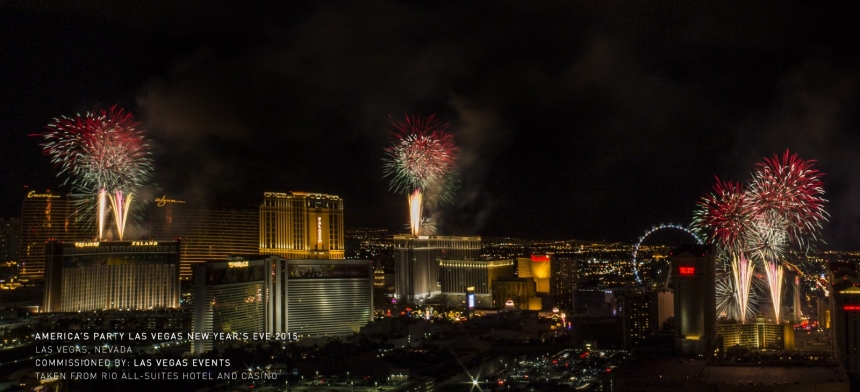 ---