[Company & History]     [Facilities]     [Historic Credits]     [Video links]     [Artistic Acclaim (Testimonials)]    
About - Artistic Acclaim
---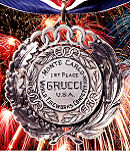 From our 1979 triumph as the first American fireworks family to win the Gold Medal for the United States at the annual Monte Carlo Fireworks Competition, to the Grand Opening of Denver's Invesco Field Stadium, the APEC Economic Summit Conference in Shanghai, China, and the 2002 Salt Lake City Winter Games, Fireworks by Grucci continues to redefine the art of pyrotechnics. The national press has dubbed us "America's First Family of Fireworks."
---


Holder of Three Guinness World Records:
    One for World's Largest Fireworks Display (Dubai, UAE 2014)
    Two for World's Largest Pyrotechnic Image
           (Baltimore, Maryland  2014 and Dubai, UAE 2015)
---



"America's Millennium was a great success on all levels! Thank you for lending your talents and energy to this historic celebration."

     -Quincy Jones, Executive Director, America's Millennium
---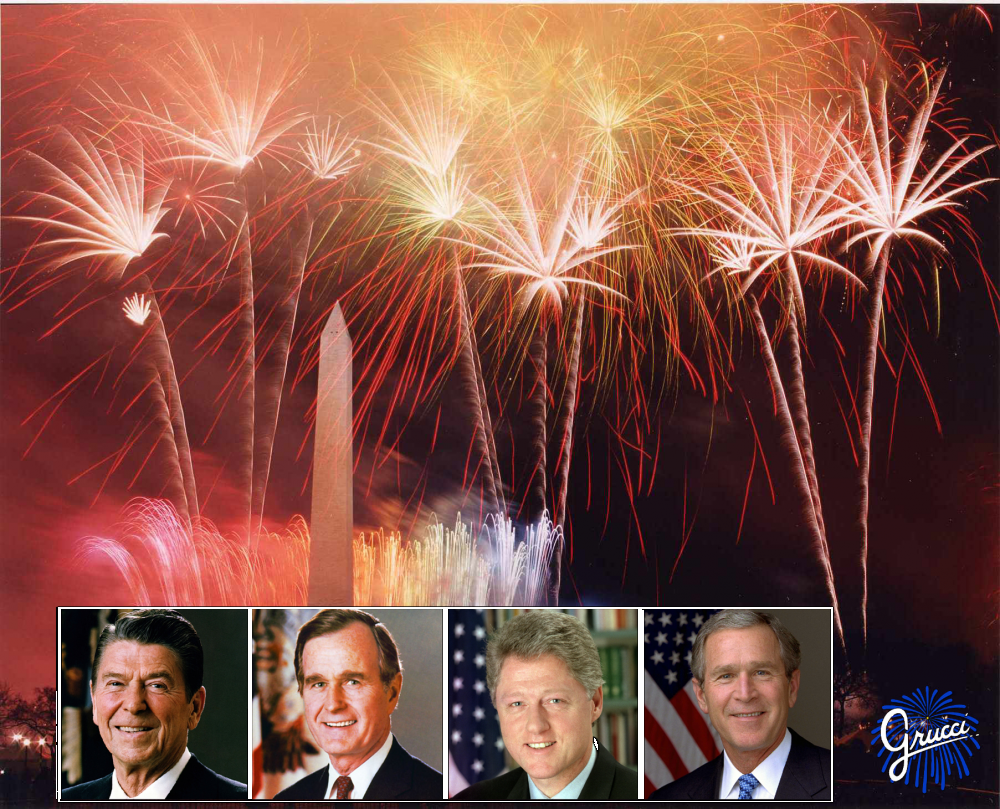 "The Gruccis lit up the skies and thrilled everyone who witnessed their artistry, including the Reagan Family."

     -Ronald Reagan, 40th President of the United States
---


"I reflect back on all the marvelous events, none is more vivid in my mind than the spectacular display created by the Grucci Family, your artistry has proven unparalleled."

     -George H.W. Bush, 41st President of the United States
---

"...with only 11 days to produce such a monumental performance, Fireworks by Grucci demonstrated remarkable professionalism and expertise to deliver a performance second to none Sharing the Light was the largest fireworks performance produced by a single company."

     -Robert Schiffer, 1997 Presidential Inaugural Committee
 (for William Jefferson Clinton, 42nd President of the United States)
---


"The patriotic spectacle illuminated the skies over Washington, creating a special moment for the Bush family and for thousands of other Americans."
     -George W. Bush, 43rd President of the United States
"Wow! It's all I can say...Thanks for everything an congratulation on being 'the talk of the town.'"
     -Jason J. Recher, 2005 Presidential Inauguration Committee
---


"Thank you for putting on an amazing show under less than ideal circumstances.  Between the budget issues and time we asked you to put it together you showed how a true professional handles himself.  Thank you.  I really appreciate it and I hope to get to work with you again. 
     - Patrick Young (2017 Trump Presidential Inaugural Committee)
---

". . . the Gruccis have produced the fireworks for all of my grand openings from the 1989 opening of the Mirage in 1989, Implosion Fireworks at the Dunes, grand opening of Treasure Island, ground breaking of the Beau Rivage in Biloxi, the grand opening of the Bellagio,  the ground breaking of the "Wynn Las Vegas" and more. I have trusted their capabilities, creativity and project management skills for many of our most important events. I intend to do so in the future as the need arises." 
     -Stephen A. Wynn, Wynn Resorts
---

"You were beyond accommodating and your cue track was spot on. (And even having never done it before you did it in one take!) And those beautiful fireworks... truly spectacular! The best I've seen an
ywhere. I hope we are all back in Boston together again next year. "
     - Robin Abrams, CBS Stage Manager
       for the Boston Pops Fireworks Spectacular 2016
---

"Just wanted to tell you how awesome the show was this weekend. Many of our customers said it was the best they had seen. You guys did a great job!"

-Stratosphere Gaming, LLC (Las Vegas)
---

"My sincere gratitude to the true Team Effort that made Palace Station's show an overwhelming success. Thanks to all for your contributions. We all know the work that goes into staging a production of this size, and this team worked together to make it flawless. Until the next one…"

-Station Casinos (Las Vegas)
---

"... thank you for your participation at the OUE Skyspace LA grand Opening events in Los Angeles, CA. On a scale of 1-100, OUE said you were the '100' of the experience. As we've always said,
'we work with the best and the best is YOU! . . . '
Congratulations on winning over all of downtown LA. . . . We at Extrodinary Events know that we cannot do what we do without our valued partners and we look forward to working together again in the very near future. "
     -The Extraordinary Events Team
---


"The Grucci fireworks, which lit up our castle, was the highlight of the historic two-day celebration. The Grucci staff was extremely careful to provide safety precautions that would be taken in setting off fireworks on and around the castle."

     -Richard Kennedy, Smithsonian Institution (Washington DC)
---


"On behalf of all of us at The Muesum of Modern Art, who were thrilled by Transient Rainbow, I want to extend our warmest thanks for a job incredibly well done. You and your team were the best."

     -Glenn D. Lowry, The Museum of Modern Art (New York City)
---


"The fireworks display which the Grucci's so expertly staged for the Regal Princess inauguration was the most marvelous site and superb spectacle..."

     -Lord Sterling of Plaistow, Princess Cruise Lines
---


"Two vital reasons contributed to our partnership with Family Grucci: their outstanding commitment to excellence and state-of-the-art technology."

     -Amy Austinson, Broacasting & Game Day Entertainment, Seattle Seahawks
---

"Everything was great!"

     -Jay Good, New York Philharmonic
---

"Awesome show – Scott Cooper does an excellent job for Grucci and is a great professional to have on site."

     -Wachovia Securities, Inc.
---

"Incredible show!"

     -Pearl Harbor Navy Hawaii MWR
---

"Your staff and the show you put on, simply put, was 'phenomenal'!  
 Can't wait again for next year"
     –Sebonack Country Club
---

"
We absolutely loved the performance and every minute of working with your team!
The fireworks were stunning and totally made the day!

We can't wait to work with you again soon!"
     -Ashley Glover  (Wedding Planner)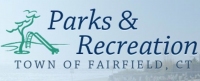 "Thanks so much to everyone involved in our wonderful Fireworks show last night. We had a very special night for our community and we appreciate everything Grucci did to make it happen…. And it's always nice when the weather cooperates!"
     -

Fairfield Parks & Recreation Department