Associated Press - August 16, 2015 
PEARL HARBOR, HAWAII
The mayors of Honolulu and Nagoaka, Japan – two cities linked by World War Two – joined the U.S. Navy and hundreds of people Saturday night, August 16, 2015 to mark the 70th anniversary of the conflict's end by watching a spectacular 20-minute fireworks show.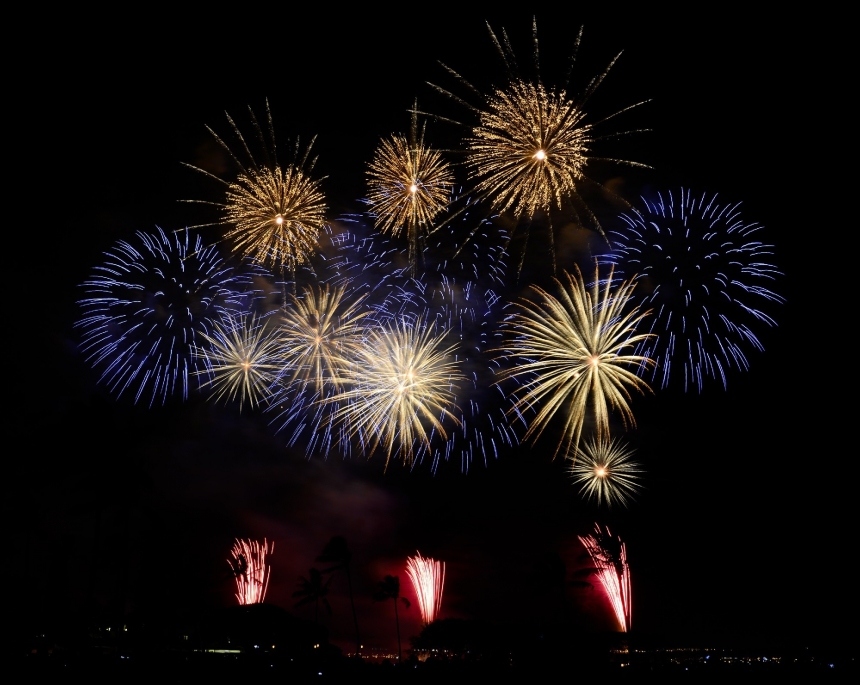 Part of Pearl Harbor, which is still an active naval base, opened to the public for a display of Nagaoka's fireworks. Honolulu Mayor Kirk Caldwell and Nagoaka Mayor Tamio Mori honored the war's victims and celebrated 70 years of peace and friendship.
The event came the day after the mayors and city council members from Honolulu and Nagaoka on Friday joined the commander of the U.S. Pacific Fleet in laying wreaths at Pearl Harbor.
Nagaoka is the hometown of the late Japanese Adm. Isoroku Yamamoto, the architect of the attack on Pearl Harbor that launched the U.S. into the war in 1941.
U.S. planes bombed the city during the last weeks of the war, killing nearly 2,000 people. Today, it is one of Honolulu's sister cities and is famous for fireworks.
The war ended when Japan surrendered on Aug. 15, 1945, which was still Aug. 14 in Hawaii and other parts of the U.S.
The celebratory Fireworks were launched from Ford Island and were seen for miles around.
Tom Likos (Chief Grucci Pyrotechnician), CAPT Stan Keeve (Commanding Officer Joint Base Pearl Harbor-Hickam), Phil Grucci.
---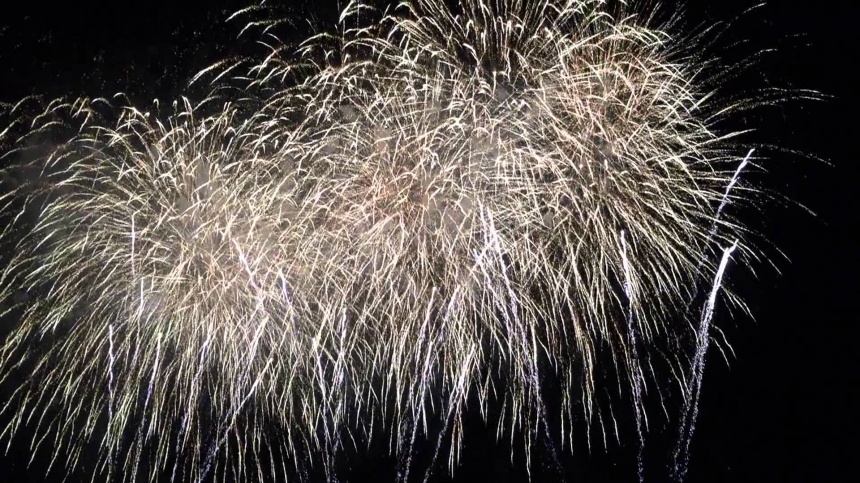 ---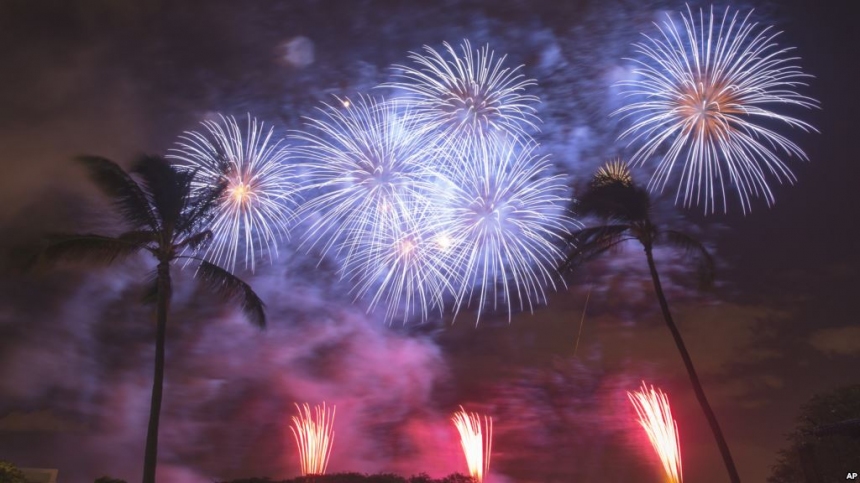 ---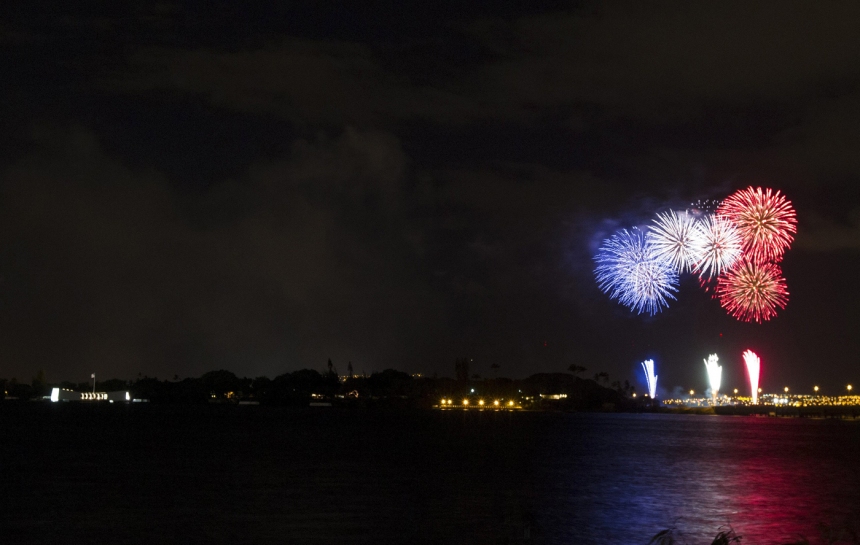 ---
Phil Grucci, Tomoke Abe (and a rainbow)
---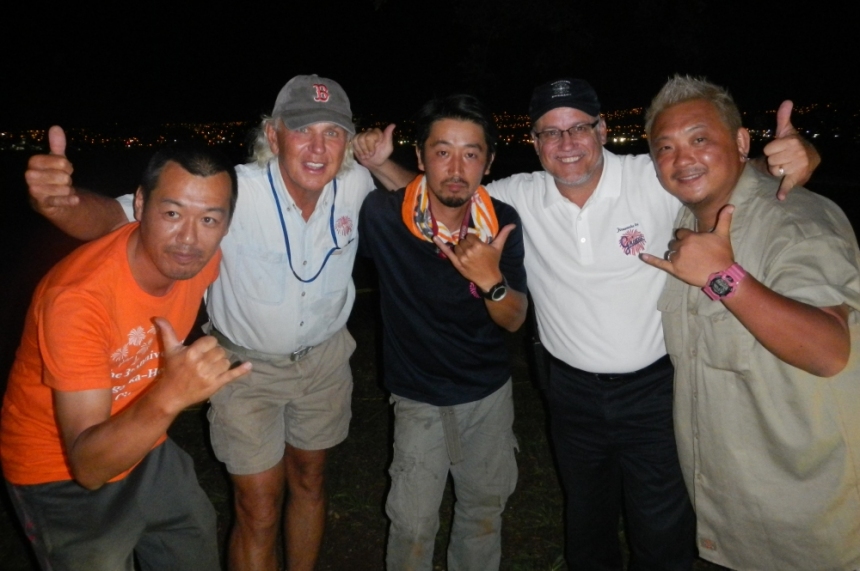 Senuma Teruaki, Tom Likos, Tomoki Abe, Phil Grucci, and Koizumi Kinichi
---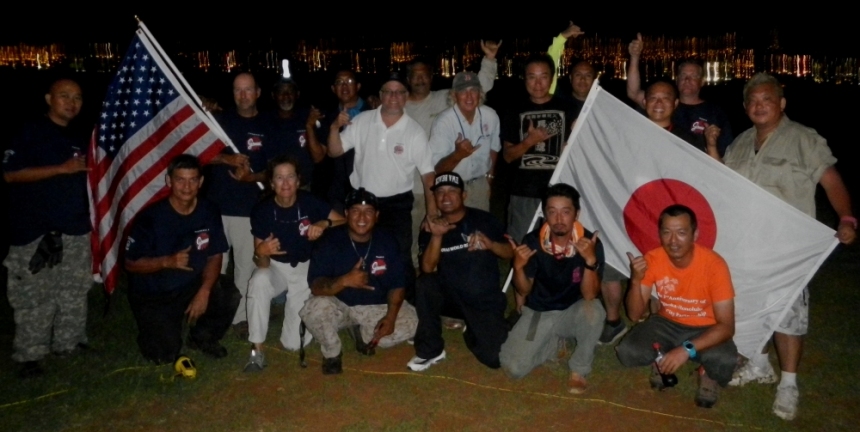 ---