Chinese New Year 2016 - Year of the Monkey
Feb 6, 2016
China's Central Academy of Fine Arts (CAFA) and award-winning composer Tan Dun teamed up with Fireworks By Grucci to welcome the Year of the Monkey on February 6, 2016.

The impressive Chinese New Year fireworks celebration was supported by the China Council for the Promotion of International Trade Changsha Branch.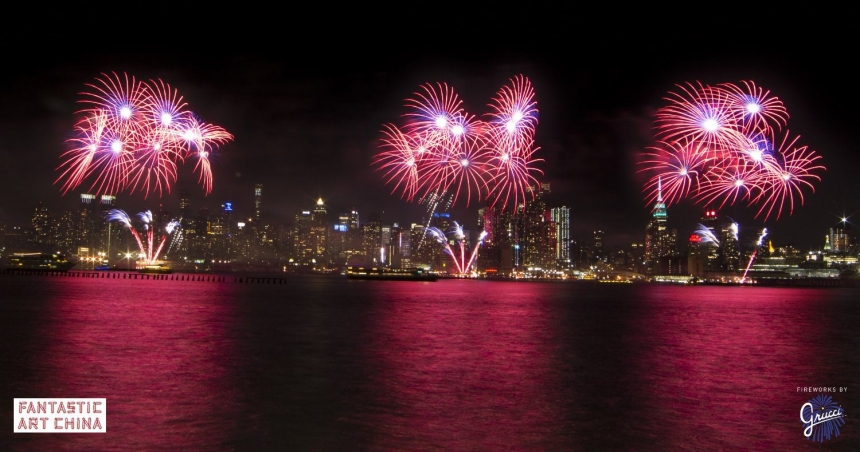 Launched from the Hudson River across from the Chinese Consulate, the CAFA-designed fireworks told a grand story about the golden monkey and environmental protection, and was accompanied by the music of Tan Dun, UNESCO Goodwill Ambassador.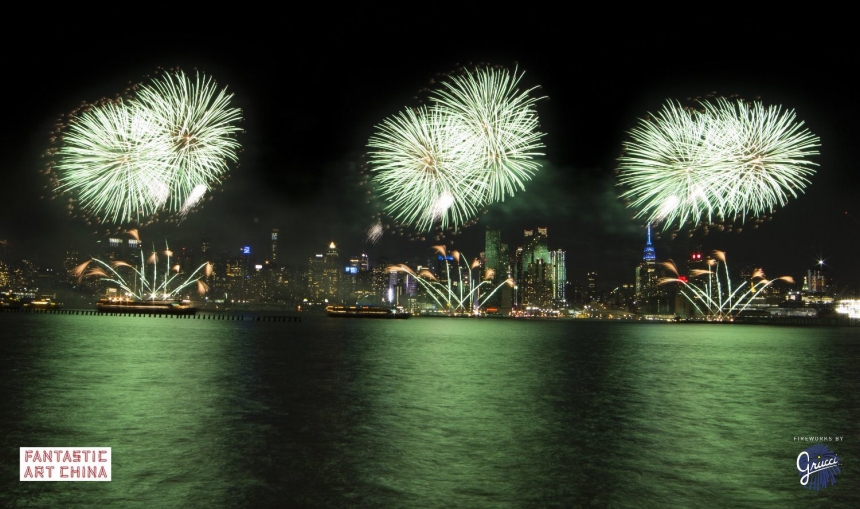 The performance, entitled "Voice of Fantasy," was part of the five-day city-wide Happy Chinese New Year: Fantastic Art China celebration. Headlining the festival was the Fantastic Art China: International Creative Festival art exhibition at Javits Center North featuring rising young artists from China and the U.S., tomorrow's contemporary
Chinese artists, as well as established artists.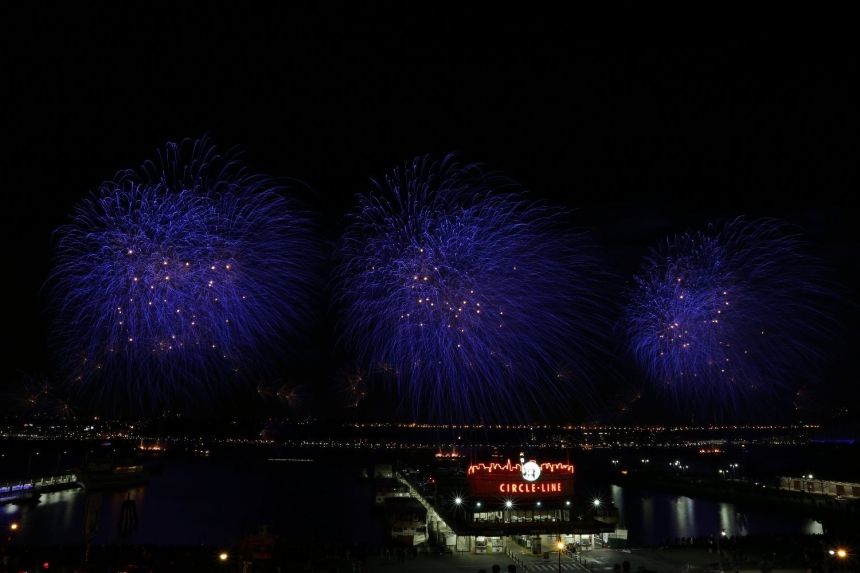 Other partners and participants included US-China Cultural Institute, The Nature Conservancy, National Dance Institute, Committee of 100, New York Philharmonic, Empire State Realty Trust Teachers College of Columbia University, New York School of Interior Design, Expanded Media SOAD-NYSCC at Alfred University, MFA Photography, Video and Related Media, School of Visual Arts, New Gallery of Art, Museum of Chinese in America, and China Institute.
2016 欢乐春节艺术中国汇纽约春节音乐焰火晚会