Station Casino's Red Rock Resort and Casino 10th year anniversary
Apr 16, 2016
Las Vegas - Red Rock Casino, Resort & Spa celebrated it's 10th birthday on April 16, 2016.
Many have hailed the Red Rock as the crown jewel of Station Casino collection and in honor of its milestone birthday, Fireworks by Grucci was commissioned to cap off the celebration in spectacular fashion.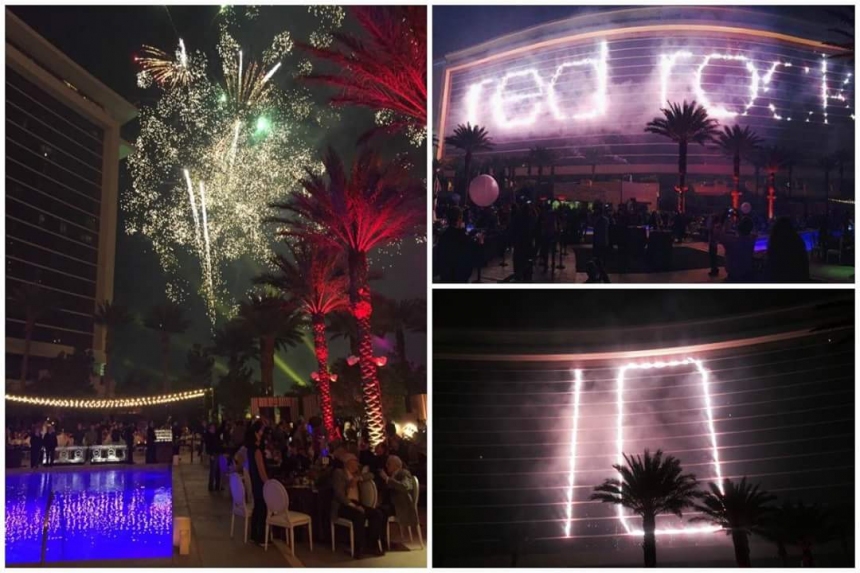 "Planning Red Rock's 10th-year celebration has been a designer's dream," said CEO/Creative Director, Phil Grucci. "The resort and its various high-rise roof levels and tower provide the perfect stage for a performance."
---
Watch tribute video
---
"Incorporating the beauty of the entire property into the choreography allow us to craft a display with unparalleled dimension and extraordinary effects. The entire performance, as well as the many other specialty pyrotechnics are all customized to the celebration and the venue. This production will set a new benchmark within the Las Vegas area.  We look forward to presenting our best to the guests of the Red Rock Resort and the locals in this great community."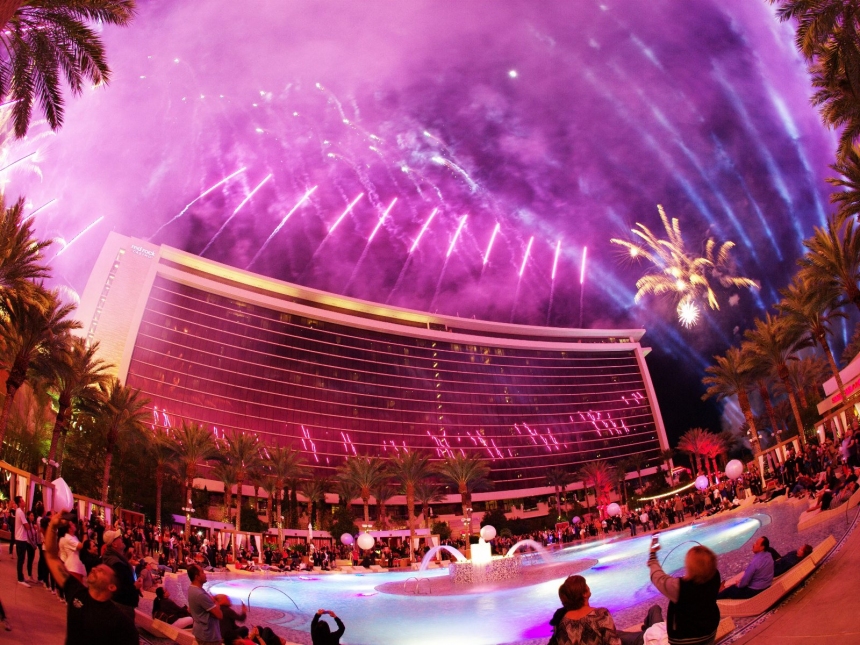 True to Grucci's word, the display was nothing short of spectacular. In preparation for the show, the team custom-affixed "Red Rock" and "10" onto the façade of the spa resort tower, which was illuminated with pyrotechnics and state-of-the-art lighting effects as the number "1-0" is launched 700 feet into the sky.
Fireworks and specialty Pyrotechnics displayed from multiple locations, including the roof of the high-rise tower, the low-rise around the pool at the casino, and three high aerial platforms positioned in a triangular pattern atop two parking garages and a ground based position.  Customized fireworks and pyrotechnics, including comets, mines, aerial shells, Sky Etching, comets, and flames, were enhanced by an incredible light show powered by forty-five 7,000 watt Synchrolite xenon beams, which are widely considered the most beautiful and vibrant lighting effects in the world.
The Grand Celebration with all elements was finely choreographed into a seamless performance.