Jaffer Reachout Foundation Celebrates Historic Opening of Masjid al Hayy to Unite the Muslim Community
SANFORD, Fla. - Friday, August 4th, the Jaffer Reachout Foundation hosted the Grand Opening ceremony of Masjid al Hayy, an Arabic title meaning "Everliving Mosque".  After 7 years of construction, doors finally opened with fireworks to welcome followers in the U.S.
Fireworks by Grucci was commissioned to highlight the grand opening of this marvelous pure white marble 43,000 square foot mosque. The Grucci team provided the full creative design and production services of lighting, audio system, pyrotechnics and fireworks!

The day of the Grand Opening also correlated to the Islamic birthday of Imam Reza A.S., a descendant of the Prophet Muhammad S.A.W. and the eighth Shia Imam who was born in 776 AD.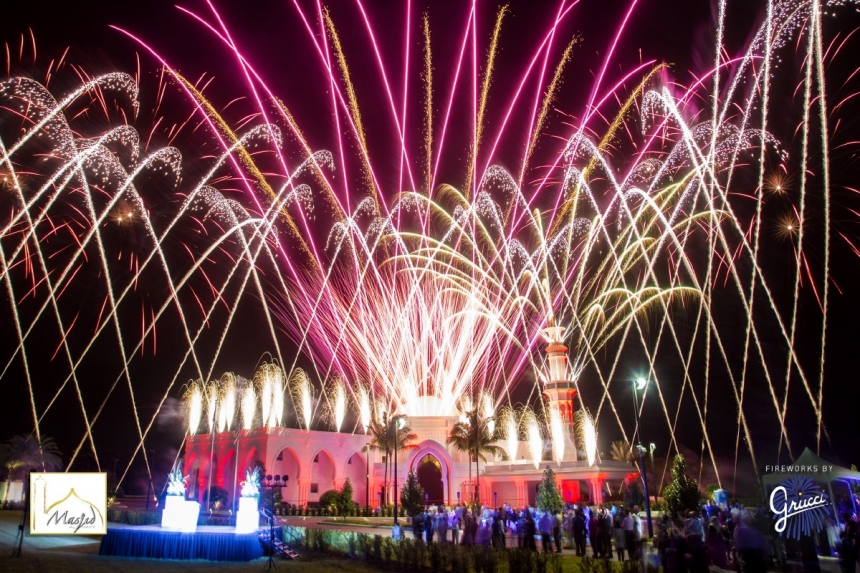 Nearly 1,000 people from around the world attended the invite-only ceremony for the 43,000 sq. ft. mosque. Led by prominent speakers, they weathered to witness this historic opening, which celebrated faith, religion, and peace. International interior designers, architects, and hundreds of craftsmen made their goal a reality after thousands of man hours. The Jaffer family is proud to establish Masjid al Hayy as a landmark for people of any race, religion, or ethnicity to visit. The completion of the mosque comes at a fortunate time and presents a place of hope and unity.
Standing at the entrance of Masjid al Hayy, a feeling of serenity envelops newcomers as they walk by the pristinely white Thassos marble walls and enter through the towering mahogany doors. The intricacy of the Middle Eastern hand-carved work inside takes a minute to seep in. Splashes of marine blue, salmon pink, lemon yellow, and many others adorn every inch of the walls. Painstaking efforts were taken to build the entire mosque with the same white Thassos marble that composes the flooring of the Holy Kaaba located in Mecca, Saudi Arabia. Outside, the sunset further illuminates the surreal beauty of Masjid al Hayy and presents a silhouette defined by the large dome and 130 ft. tall minaret.
Established in 2008, the Jaffer Reachout Foundation is a charitable, nonprofit organization focused on the construction and support of Masjid al Hayy. 
NEWS PROVIDED BY
Jaffer Reachout Foundation 
Jul 26, 2017, 09:00 ET
PHOTOS PROVIDED BY
Thomas McKenna
---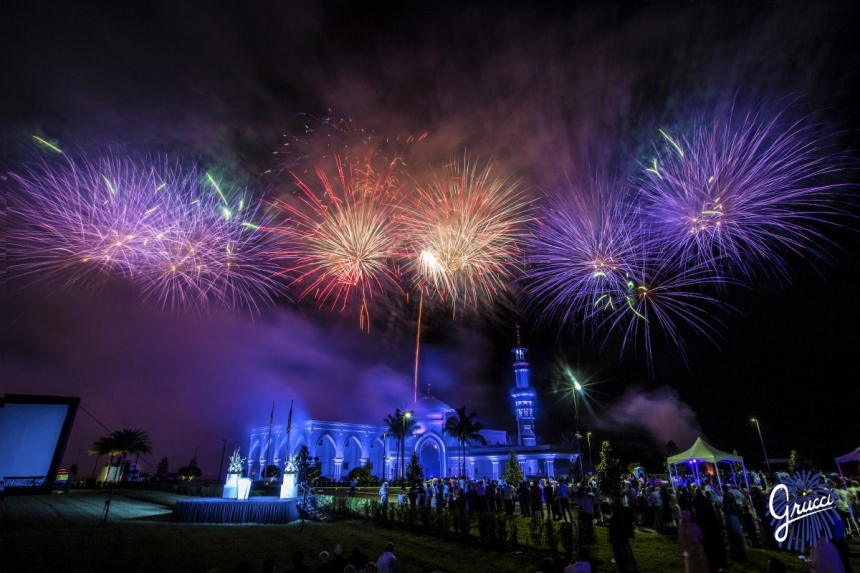 ---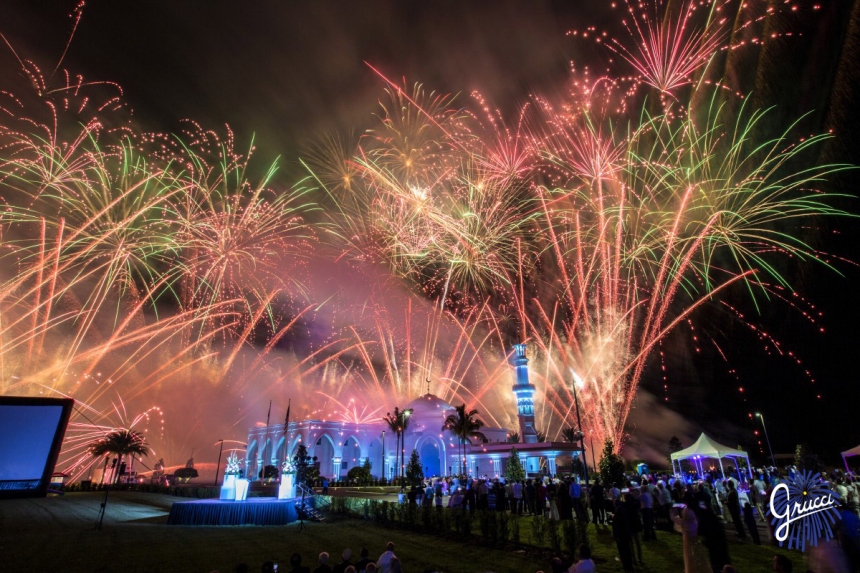 ---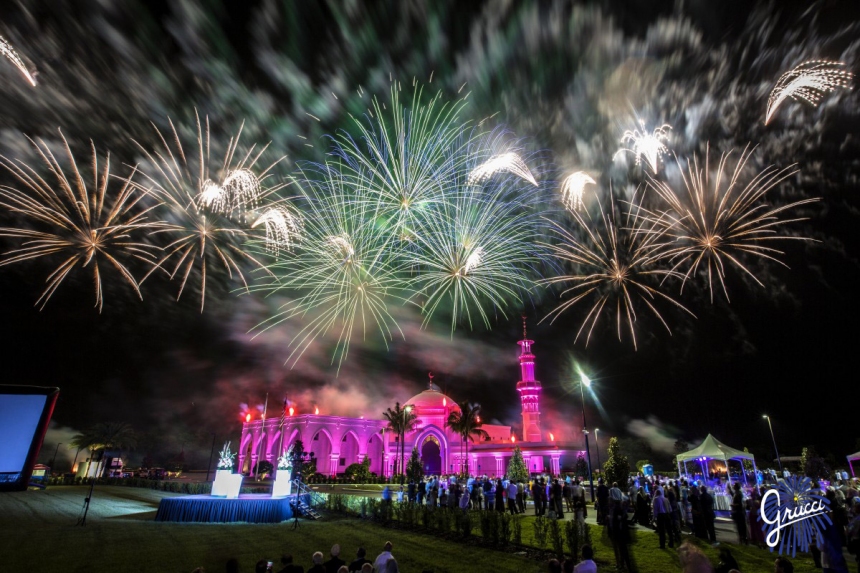 ---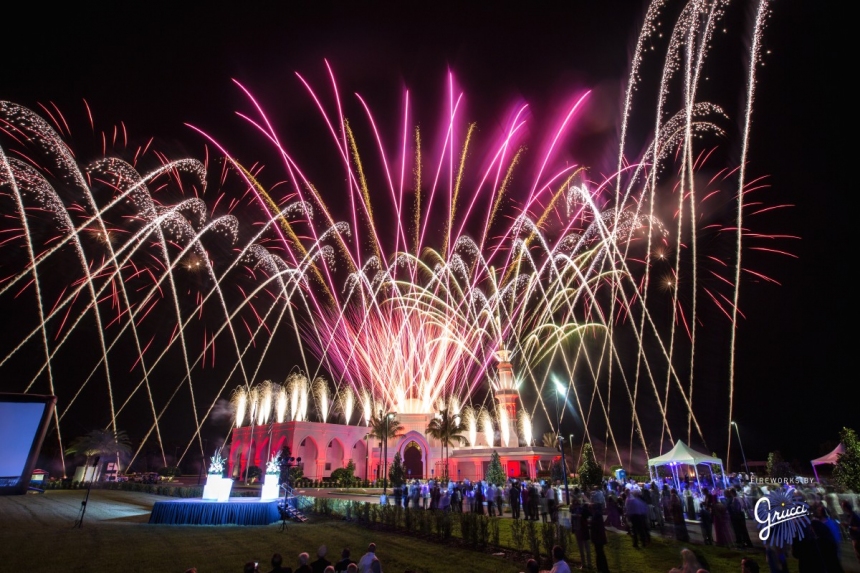 ---