Home
>
Portfolio
>
Al Marjan Island New Year's Eve 2018
Al Marjan Island New Year's Eve 2018
Feb 4, 2019
Al Marjan Island, UAE - January 1 2019, Fireworks by Grucci and Marjan Properties collaborated once again to create a breath-taking fireworks spectacular to celebrate New Year's Day. Topping their Guinness World Record breaking performance last year, the two combined to break another two Guinness World Records; The Longest Straight-Line Fireworks Display measuring at 8.07 miles (12.002 kilometers) and the Longest Chain of Fireworks consisting of 11,284 fireworks. These two records serve as the eigth and ninth times Fireworks by Grucci have entered the Guinness Book of World Records and there are no signs of stopping! 
Eng. Abdulla Al Abdouli, Managing Director & CEO of Marjan, said: "The spectacular event highlighted the reputation of Ras Al Khaimah as the must-visit destination for celebrating the New Year's Eve. With visitors arriving from across the world, the event served to highlight the touristic appeal of Ras Al Khaimah and to position it as a fast-growing leisure and commercial hub in the region. We thank the leadership of Ras Al Khaimah for their guidance and support in accomplishing this event, and all the government entities in the Emirate for the exceptional team work. With two Guinness World Records set, the 2019 Ras Al Khaimah New Year's Eve Gala has been truly historic and adds to the pride of our nation."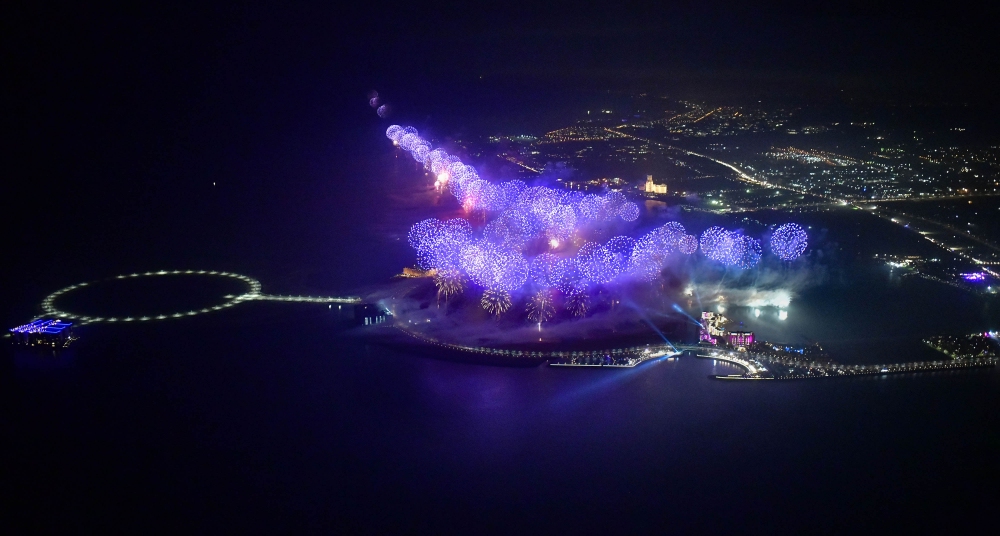 Fireworks were stationed at 56 posts that outlined the island and then stretched in a straight-line along the coast for miles.
Abdulla Al Abdouli and Phil Grucci receiving the Guinness World Record Certificates.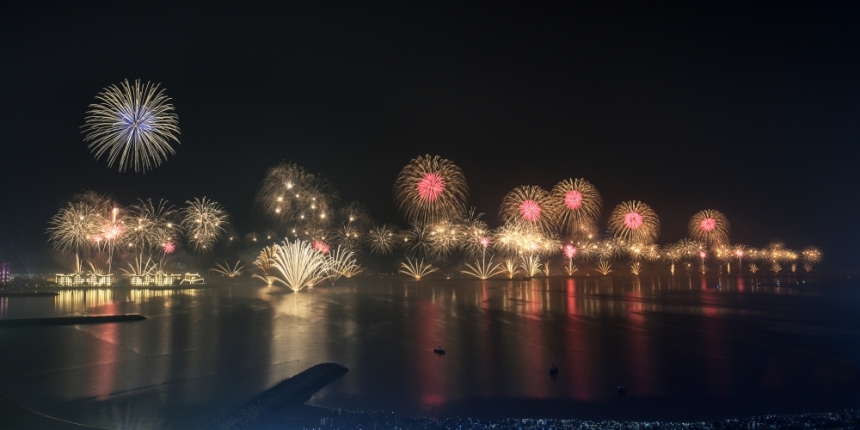 A beautiful scene of red and gold along the Al Marjan Island coast.