Home
>
Portfolio
>
Saudi Arabia National Day
Saudi Arabia National Day
Sep 23, 2014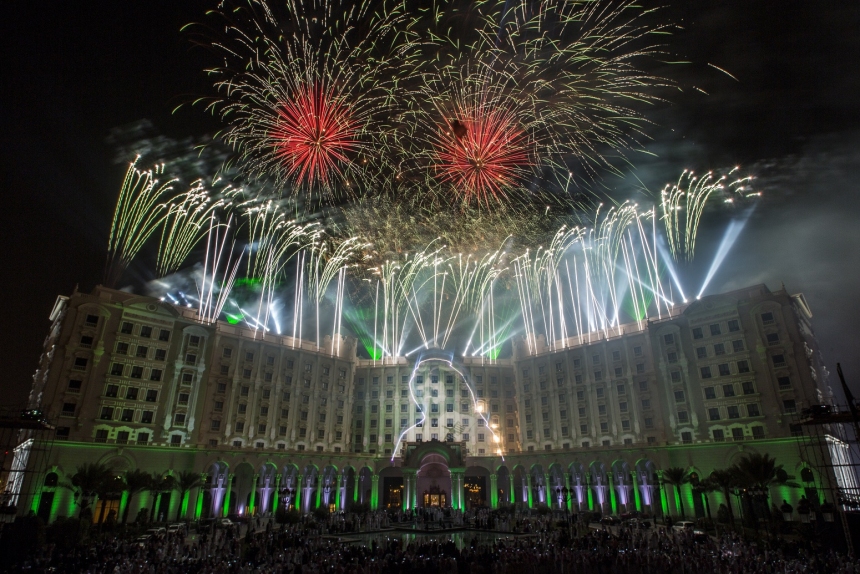 September 23rd, 2014 - 
Fireworks by Grucci coordinated a multi-media event to commemorate the 84th year of the Unification of Saudi Arabia by King Abdul Aziz. 
The magnificent fireworks incorporated architectural lighting that set the stage for a majestic dazzling performance!
The VIP's gathered at the Ritz Carlton Hotel, located in the nation's capital Riyadh, to view a visual narrative of Saudi Arabia and his Majesty King Abdul Aziz grand shining moments." 
Happy National Day Saudi Arabia!
Show Design and Choreography by Phil Grucci 
---