Home
>
Portfolio
>
Implosion with Fireworks - Albany, NY
Implosion with Fireworks - Albany, NY
Aug 25, 2014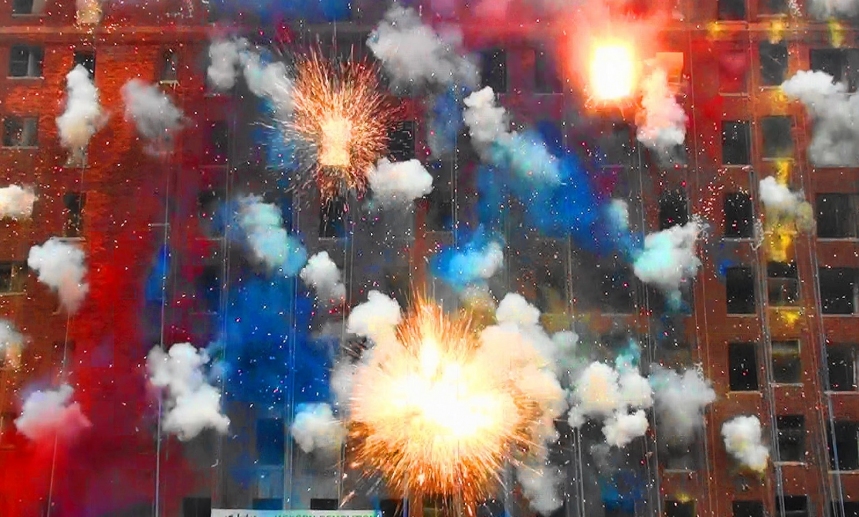 August 2, 2014 - Albany, New York:
Columbia Development Cos. President Joe Nicolla surprised the crowd with fireworks before the implosion of the former Wellington Hotel Annex, including puffs of red, blue and yellow smoke in the shape of 'J & J.' That's 'J' for Joe and 'J' for his wife, Jessica.
---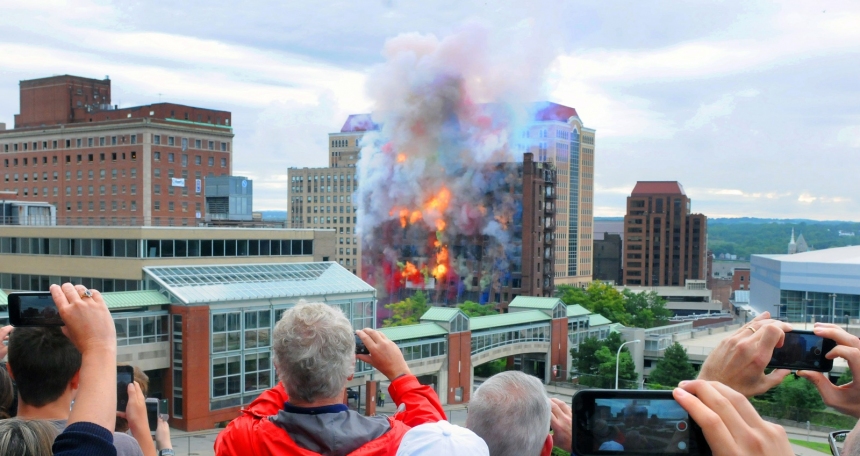 ---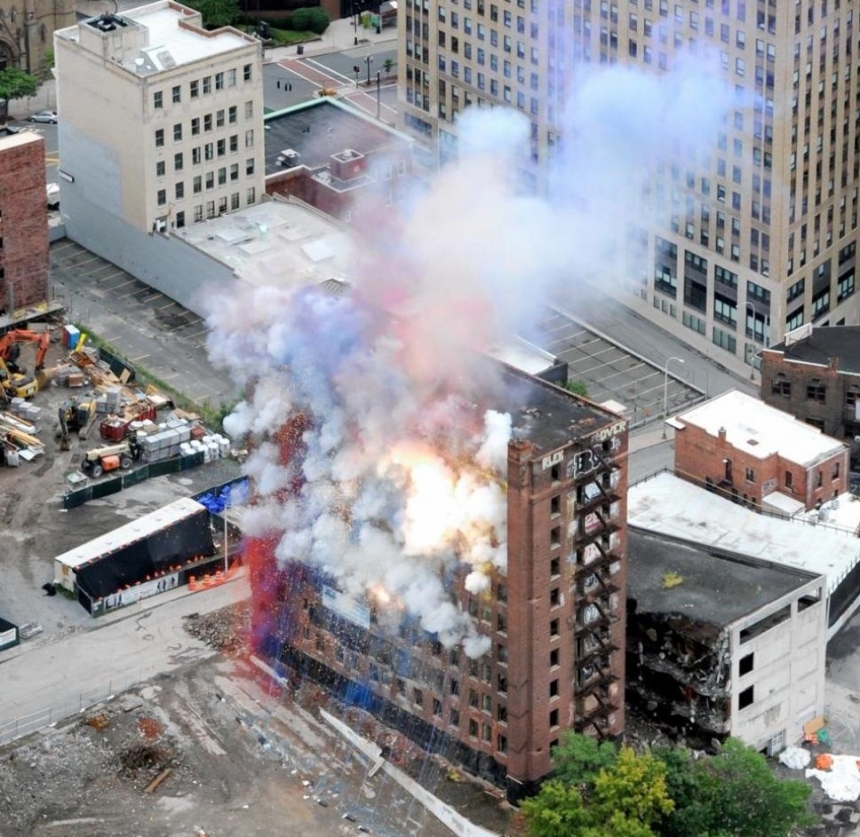 ---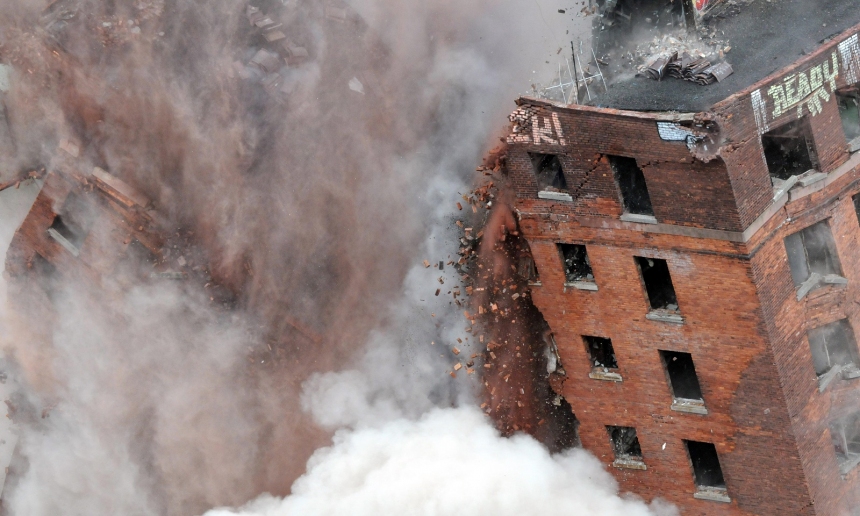 ---
Phil Grucci, owner of Fireworks by Grucci, oversaw the fireworks display that accompanied the implosion. "It's another art form," Grucci said with a smile as he stood near the debris pile.