Home
>
Portfolio
>
Dubai World Cup at Meydan Race Course
Dubai World Cup at Meydan Race Course
Mar 28, 2015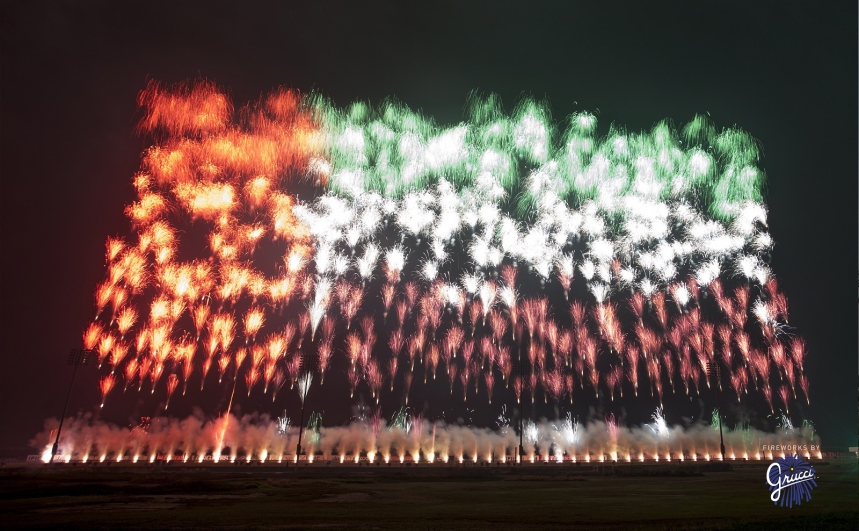 March 28, 2015. Dubai World Cup at Meydan Race Course
Fireworks by Grucci designed, engineered and produced an unforgettable finale to the 20th Dubai World Cup World - a showcase of nine horse races known as the "world's richest day in racing" with $30 million in purses leading up to a US$10 million grand prize. The 6 day event concluded with a live outdoor multimedia production including Pyrotechnics, Fireworks, Lighting, Lasers and Sound.
The finale of the Dubai World Cup featured Grucci's Exclusive SkyEtching™ technology, which utilizes an intricate series of pyrotechnic comets that are launched in a very precise pattern that create massive images in the sky.  
Special SkyEtching™ scenes will included:

Flying Falcons: 20 Dubai Falcons flying 225 meters above majestic Meydan racecourse to premiere the performance and celebrate the Dubai World Cup's 20th anniversary. 
Pyrotechnic Countdown: A thrilling never seen before Grucci SkyEtching™  Pyro digital Countdown from "10 to 1" to start the evening's colorful performance.
Meydan: Exclusive "MEYDAN" SkyEtching™
The show will also feature day and nighttime exhibitions of Grucci PixelBurst™, an exclusive patent technology only Grucci maintains. The PixelBurst™ is a launched pyrotechnic device precisely controlled with an embedded microchip (the G-Match) combined with a precision ignition delivery system that create incredibly detailed images in the sky.
---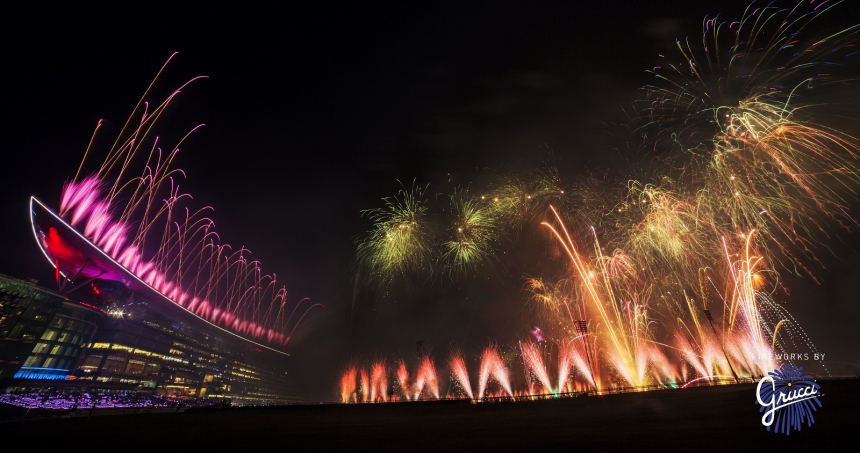 ---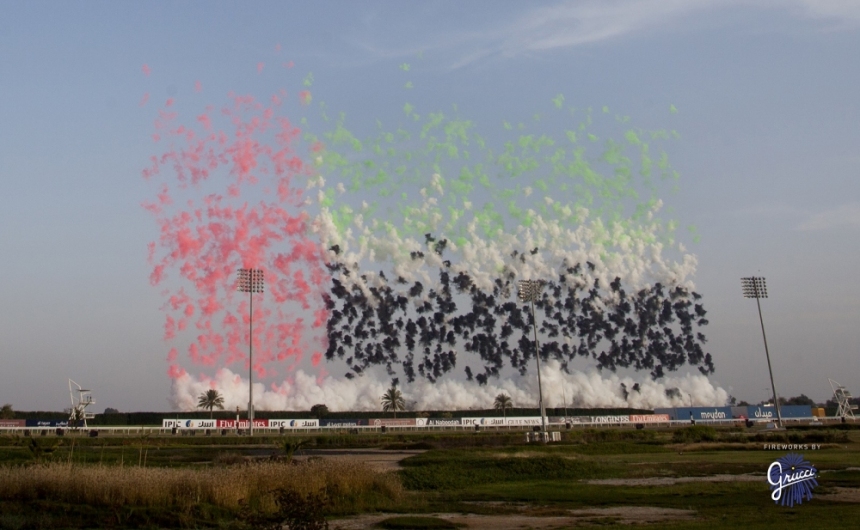 Select a Gallery
Click on an image to select a gallery.