Grucci claims world record for "Largest Pyrotechnic Image"
Oct 28, 2014

GUINNESS MAKES IT OFFICIAL:
GRUCCI CLAIMS WORLD RECORD FOR "LARGEST PYROTECHNIC IMAGE" EVER RECORDED
600 Foot High, 900 Foot Wide Pyrotechnic Sky Painting of the American Flag Sets New Mark
October 19, 2014: The Guinness Book of World Records has officially certified that a massive American flag designed, engineered and displayed by Fireworks by Grucci in synchronized bursts of fireworks is the world's "largest pyrotechnic image" yet recorded. The 600 foot high by 900 foot wide flag was illuminated over Fort McHenry, Maryland as part of the 200th Anniversary Celebration of the Star Spangled Banner, held on September 13, 2014.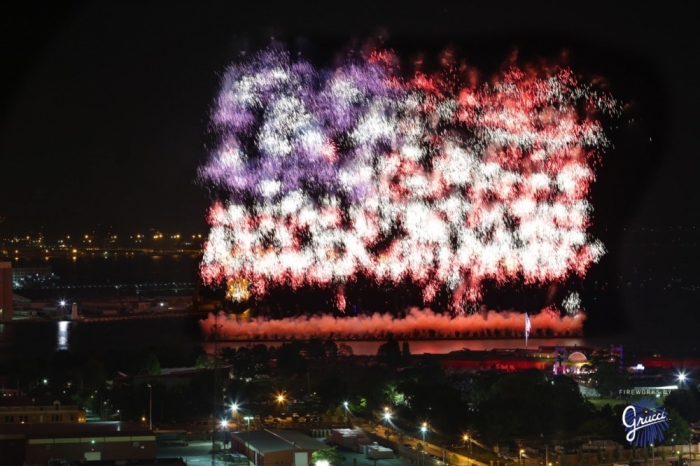 "We are a proud American family, so it was a unique honor to produce this performance, given the significance of the national anthem to our nation's history," said Fireworks by Grucci President and CEO Phil Grucci. "We clearly executed it at a scale consistent with the monumental size the Star Spangled Banner holds in our national consciousness. It was truly "one for the books'."
Fireworks by Grucci manufactured all the products in its Virginia facility employing a patented "PixelBurst-tm" technology to illuminate the massive flag in the sky above Fort McHenry. "The PixelBurst-tm shell, an innovation we have been developing for the past 5 years, creates a single dot (pixel) in the sky," said Grucci. "When you connect those dots and trigger them with a proprietary precision computer chip (the Grucci Patented G-Match) instead of a traditional firework fuse, you can sequence and display a pixelated image not unlike what you see on a computer screen."
The record-setting image of an American flag was the centerpiece of the largest fireworks show in Baltimore's history.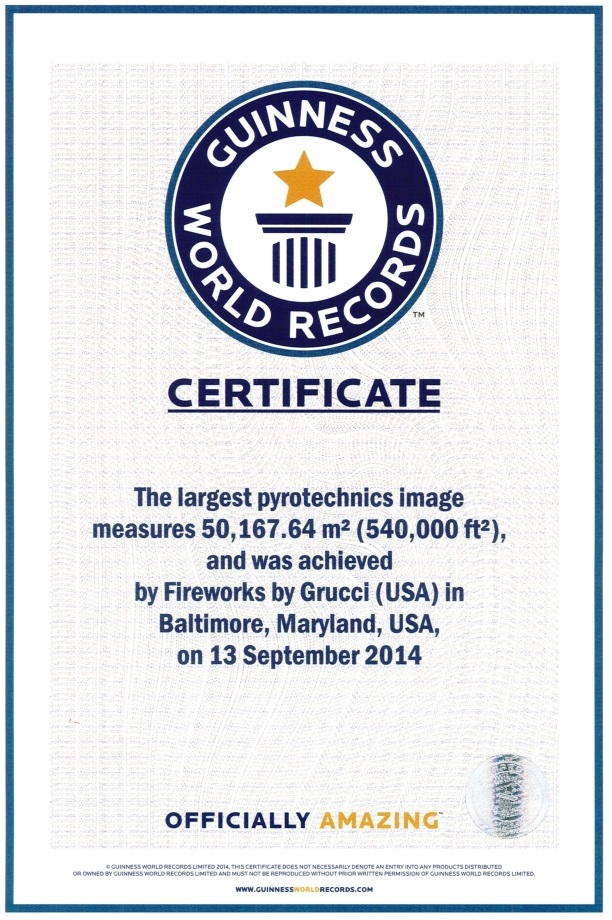 Media Inquiries:
Mike Holtzman
[email protected]
See more at www.grucci.com  [Direct link to pictures and videos]